Janelle Wills
$

50.00 Sold Out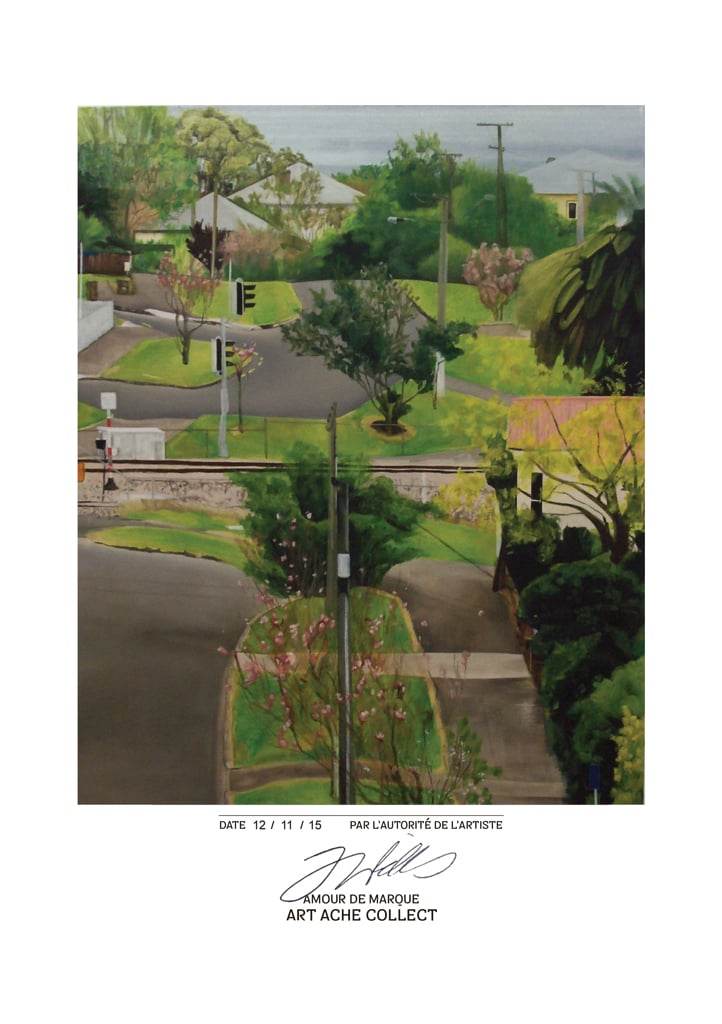 If you are interested in purchasing some artwork from Janelle Wills – Including the original of the print., we have a limited number of larger works available, please enquire through the site.
Printed on Ilford Smooth, 310gsm, Acid Free Cotton Rag.
Paper size: 210 x 148mm.
Print created with authority of Janelle Wills for Art Ache Collect.
Print signed by Janelle Wills.
Available for purchase until the 30th November 2015.
Print will be delivered within 3 weeks (christmas traffic pending), from 30th November 2015.
About the Artist:
Award winning Janelle Wills holds an MA of Fine Art and Design, a PGDipFA and BFA from Elam School of Fine Arts, and interestingly a MA in Conservation of Cultural Materials, from the University of Melbourne.
Wills's suburban landscapes depict the stark yet lush seemingly peopleless neighbourhoods we are all familiar with.
Her beautiful oil paintings capture the stillness, bright light and patterned shadows that dapple our streets and define our environment.
If you look hard enough you can almost hear the cicadas and smell the warm soil as the earth's heat precipitates.
If you're partial to a bit of Hockney's Autumnal landscapes, or Eric Fischl's colour-ways will find Janelle Will's beautiful oil paintings to die for.
Artist's website: theartstack.com/artists/janelle-wills